The 1st ever NCG Valentines Selfie Race has just ended and it was a success!! It's still 4 days to the planned race deadline but we have already completed out required 15 Race Finishers!
We also projected that the event would reach 60,000 people but as of last count, we have already reached 101,509 people living near Naga City.  The event post got 5,400 likes, 141 shares and 148 comments.  Overall, more than 6,000 people engaged with the event announcement.
This event is the first of several events that Naga City Guide plans to hold this year.  This is also our very first "light" event after the Online Marketing Seminar and #OneNaga Donation Drives we did last year.
Before everything else, we'd like to thank the Naga City Valentine's Selfie Race Sponsors – the ever supportive #OneNaga establishments that were also active in our donation drives last year.  Thank you very much for supporting the event even though, to my knowledge, no one has ever tried this kind of event before.  You guys ROCK! <3
In no particular order, the Valentines Day Selfie Race Winners are:
 Nicetor Si Kevin Boroc
The GC they chose was from Bob Marlin Restaurant and Grill
2.  Anna Ba Nanna
The GC they chose was from  Woodstone Kitchen
3.  Jomalyn Garcia
"Worth it!tired but enjoy!😊👫👍
#NCGSelfieRace #NagaCityGuide #ValentinesDay
Selfie Race Station 1: H. Bar Spa Naga City Guide #NCGSelfieRace #ValentinesDay — with naga city guide, h.bar spa and Nhoj Centvin Baylon."
The GC they chose was from  Chef Doys Restaurant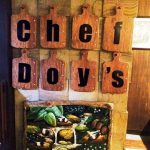 4.  Erepsaj Eiram Hannah Yodnad
The GC they chose was from Flavours Gastronomica
5.  Keren Dy Angustia
The GC they chose was from Krypton Grill
6.  MJ Fausto Euste
The GC they chose was from Red Platter
7.  Gelai Aguilar Gimpaya
 Kang nabasa ko ning about sa NCG race, deadma ako ta aram kong Impossible ini sa Boyfriend ko ta ipinangaki syang surupgon. -_- tsaka medyo conflict sa time ta may duty aq from 7am-7pm tsaka may klase man si bf. Pero na excite ako at the same time lalo't nahiling ko na si mga nainot na nakatpos kang race. Inot Tig hapot ko muna si bf kung susuportahan nya aq sa gusto ko? sabi nya eu, then GORA! dae na sya naka dae. Nag Puon pa kami kang saturday. mau pa kaming monopod >:( tsss, medyo pobre. :"D medyo dae kua gabos na background kaya anu ka kayan ta naka babakal na kami kang monopod na an! Mau palan talagang impossible kung gugustuhon may mga conflicts man, nag pa basa man kami sa uran, nag ka hurulog man si cp ko, nagutom man kami pareho, pero worth it gabos lalo na si mga taong nag pa kusog kang boot me, nag entertain samu tsaka nag Goodluck samu sa laog and staff kang 17 na establishments na tg dumanan me. First time me ning sinalihan mag bata sa laog kang 7yrs. me na pag ibahan! the best! dawa sya dae nya akalaun na mag ugma saka thank u man giraray sa bf ko Pekto B. Llamado patunay na ni na suportado mu ako! and Congratulations ta na conquer mo ang supog mo. 😀 and sa naka isip kaning pakulo for valentines! such a Brilliant Idea Indeed! tas sa 17 establishments po, salamat sa cooperation's 🙂 Job well Done satu gabos naguenos! sana igwa papo sa sunod 😀 #ncgselfierace #valentines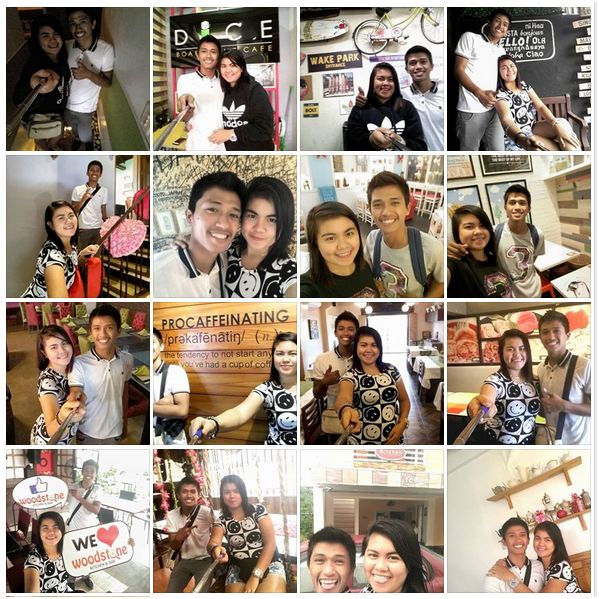 The GC they chose was from Graceland
8.  Sisay Ini
The GC they chose was from  Grissinni Ristorante
9.  Ana Criselda Tan
The GC they chose was from Eight Secret Spices
10.  Ladyfrance Meniano
"Yes we did it! Dawa mauran, nahulog si phone, nasakitan maghanap ning Kitchen Everywhere.. Dawa muntik ng magiwal. Hehehe. Such a great experience! Thank you Naga City Guide and to all the 17 establishments.. another unforgettable experience:) #NCGSelfieRace #ValentinesDay"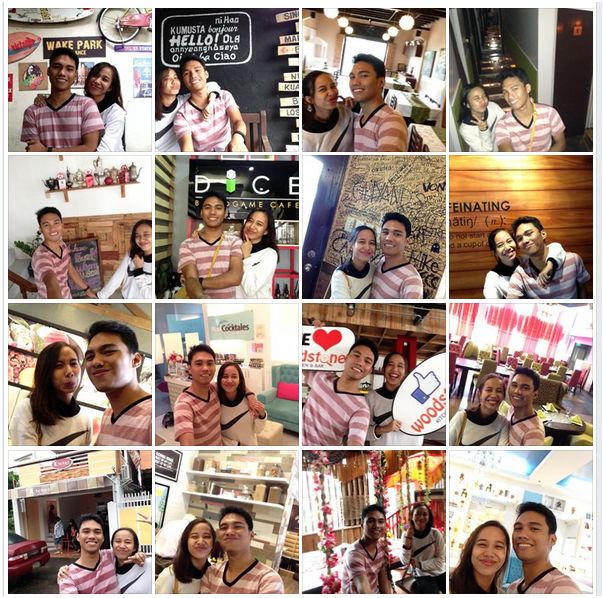 The GC they chose was from  Okuya Restaurant
11.  Abbyy Marco
"It was an unplanned moment and yet our footsteps brought us here. We really love and enjoy Naga City. And today is our 59th monthsary ^^ Thank you Naga City Guide for this awesome adventure and also to our friends who encourage us to join in this race 🙂 #NCGSelfieRace #ValentinesDay Reymark Pesuelo Santiago"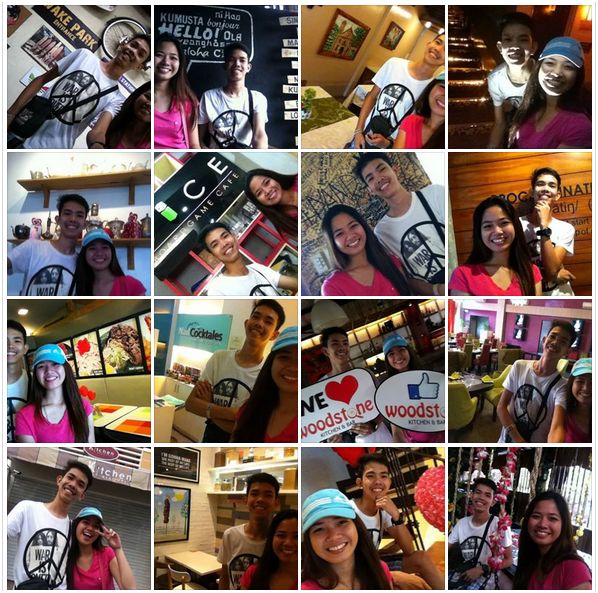 The GC they chose was from Dice Boardgame Cafe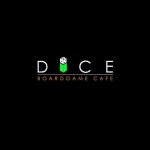 12.  Erika Lachica Gapit
The GC they chose was from Travel Cafe
13.  Jessica Rosero Arellano
The GC they chose was from The Coffee Table
14.  Dhing Marquez
The GC they chose was from White Bean Cafe
15.  Shane Balid – Verdejo
We made it! one of our first as hubby & wifey! great experience dawa n mauran uran! thank you Naga City Guide :)sa uulitin.. Achieved!!!! #SelfieRace #ValentinesDay

Posted by Shane Balid – Verdejo on Sunday, 7 February 2016
The GC they chose was from Kitchen Everywhere
We will still be deciding who will win the 2 remaining Spa GCs from Hbar Body Lounge Spa and Nail Cocktales and will be announcing the winners this Saturday.  As for now, we have the race winners and the establishments they chose for their Valentine's Date.  Congratulations to all!: )