Penafrancia Fiesta is just around the corner and you might still be weighing your options of whether to cook for the feast or save the time and effort by just ordering food. It is a good thing that Caramel has added House Special Bilao that will surely be perfect for fiesta servings.
Caramel pays homage to the flavors of Bicol with their House Special Bilao that brings a twist with their pancit by adding recipes of famous local Bicolano dishes such as sisig and Bicol Express.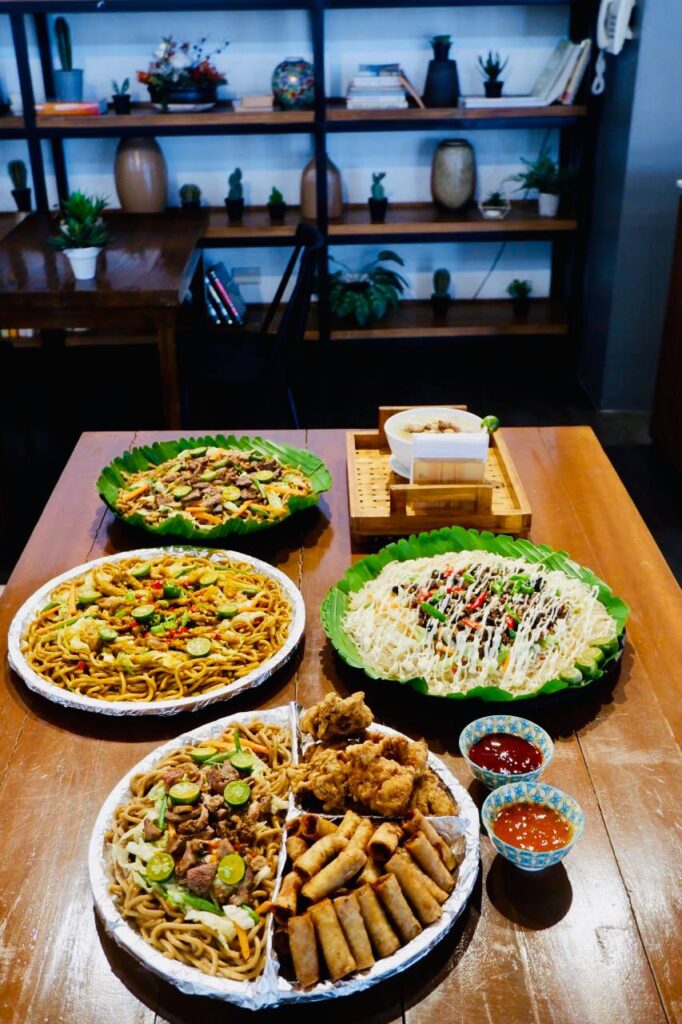 Sisig and Bicol Express are dishes that are usually eaten and go with rice. Who would have thought that pancit could actually go well with sisig and Bicol Express too? It was my first time trying it and I was ecstatic with its vibrant taste. It is a must-try when in Bicol. It is very Bicolano and at the same time, very authentic. This new food exploration is such a unique way of reintroducing something that would definitely redefine our local culinary heritage.
Caramel House Special Bilao goes in three types:
Pancit Sisig
Family (4-5 pax) P420
Fiesta (8-10 pax) P800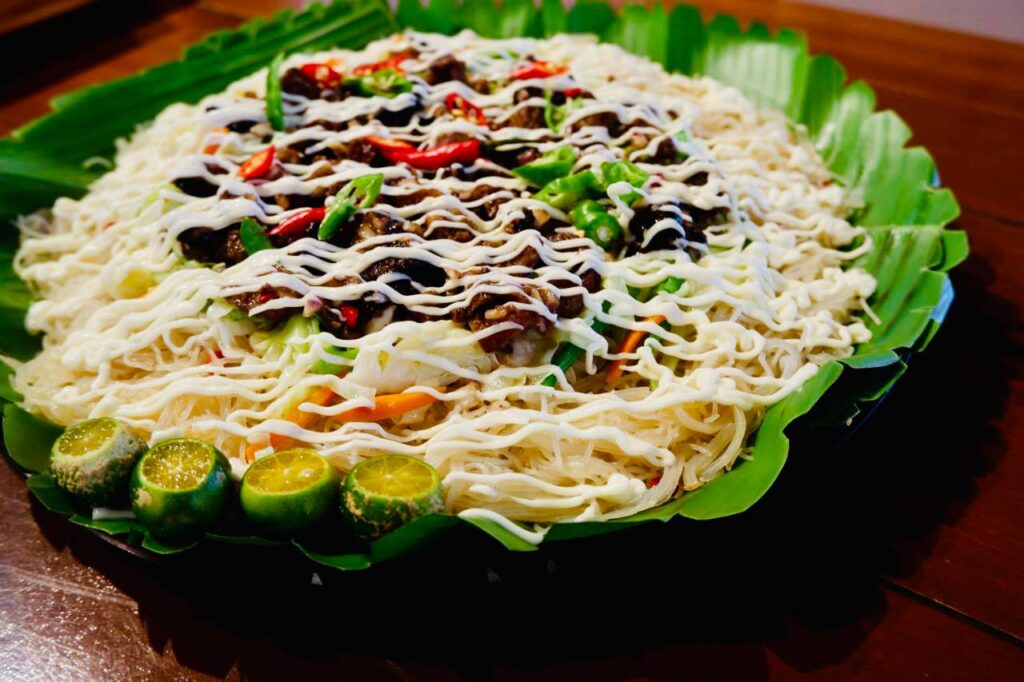 Pancit Bicol Express
Family (4-5 pax) P420
Fiesta (8-10 pax) P800
Pancit Puti
Family (4-5 pax) P460
Fiesta (8-10 pax) P800
Caramel also comes with a Bilao Bundle that could actually save you money this fiesta because it has every meal that you see in every feast.
Caramel's Bilao Bundle 2 has Pancit Guisado, Lumpia Shanghai and Buttered Chicken that is good for 4-6 pax worth P960.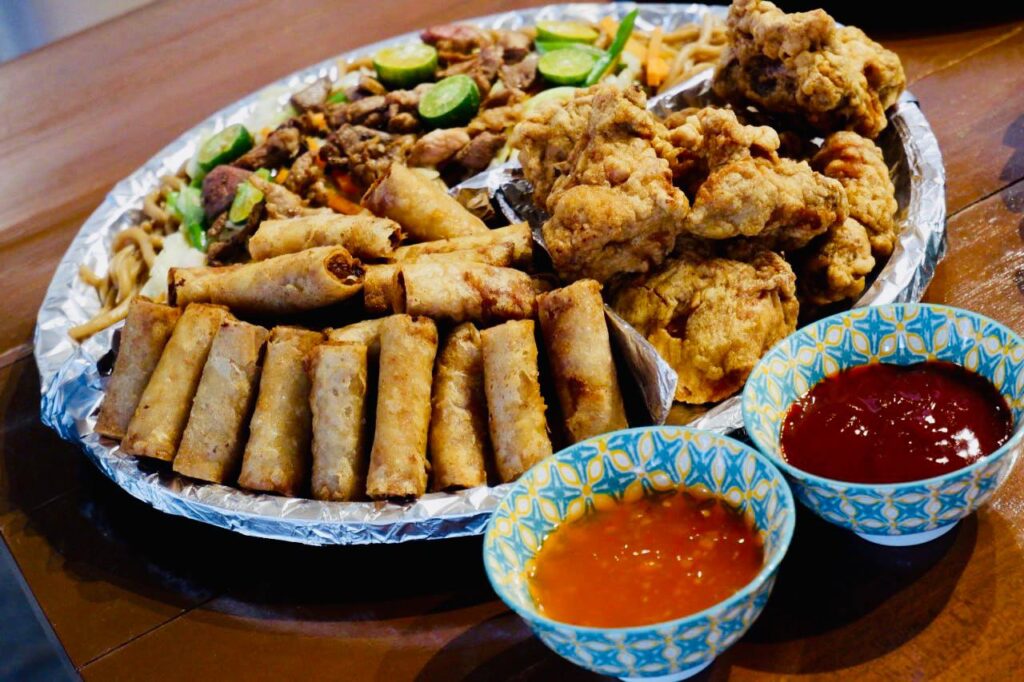 Other options like for Bilao Bundle 1 includes: Pancit Guisado, Buttered Chicken and Pork BBQ good for 4-6 pax worth P1,100, and Bilao Bundle 3 which includes: Pancit Chami, Pinangat, Pinaputok na Bangus Belly and rice good for 4-6 pax worth P1,415.
What more could you ask for? If what you are looking for is a unique delicious dish to serve this fiesta season that is worth your money, you can order House Special Bilao and Bilao Bundles with Caramel!
Caramel was founded in 1998 and is a proud native of Daet, Camarines Norte. They started with 6 eggs and half a kilo of sugar. Its pioneer products are meringue kisses. The very first oven used was definitely DIY- a recycled tin can with charcoal on top and at the bottom to even out the heat.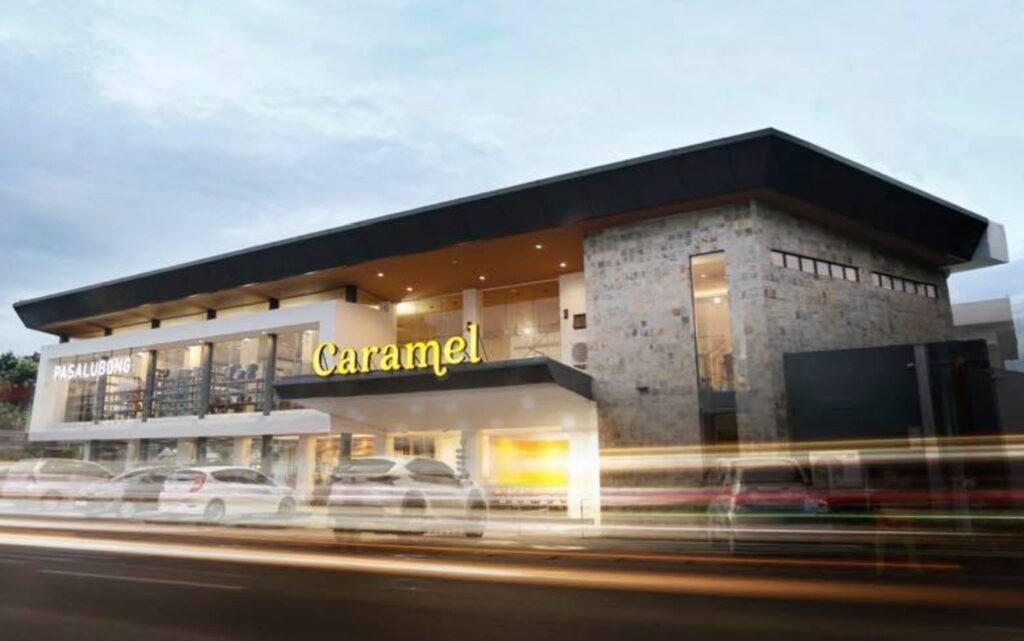 With its established image of bringing wholesome goodness in its food and products, Caramel has several branches across Bicol Region.
Caramel Bakeshop in Pili, Camarines Sur is the largest branch in the region with Pasalubong Center where bake goods and pasalubong products of Caramel and other local products of MSMEs are displayed and available.