Keep up with your self care routine by trying out this new one-stop store that has everything you need to relax and pamper. Who would have thought that a small space could offer a lot of services for your hair, eyebrows and eyelashes, nails, spa, massage, slimming and facial? It is indeed where you can avail everything all at once!

Glam City is probably the first in Naga City to offer all of these salon and aesthetic services that would cater not just your pampering needs but also your beauty needs. If you are totally in for a makeover, why not try services of Glam City?
SALON
If you ever feel like you are having a bad hair day or feel the need to treat your hair to make it more soft and silky or just feel like wanting a totally new look, Glam City's salon offers several hair services which include haircut, hot oil, hair spa, Keratin Brazilian Blowout, hair rebond and hair dye.
Haircut 120
Hot Oil 250
Hair Spa 300
Keratin Brazilian Blowout 1,500-2,500
Hair Rebond 1,500-2,500
Hair Dye 700-1000
NAILS
Keep your nails clean, polished and stylish with Glam City! If you are in for relaxation while having your nails done, Glam City is definitely the place to go. With the cozy ambiance, friendly staff and the variety of nail services you can avail, you'll definitely be satisfied with the entire experience. The nail services they offer include: manicure, pedicure, French manicure and pedicure, Orly manicure and pedicure, Gel manicure, pedicure and removal, and hand and foot spa. They also offer nail arts if you are into it. You can also avail their affordable packages by having a hand and foot spa too. So pamper all the way!
Manicure 120
Pedicure 130
French Manicure 160
French Pedicure 170
Orly Manicure 170
Orly Pedicure 180
Gel Manicure 400
Gel Pedicure 450
Gel Removal 200
Hand Spa 250
Foot Spa 350
NAIL PACKAGES
Manicure + Hand Spa 350
Pedicure + Foot Spa 450
Basic Mani Pedi 240
Orly Mani Pedi 340
Gel Mani Pedi 800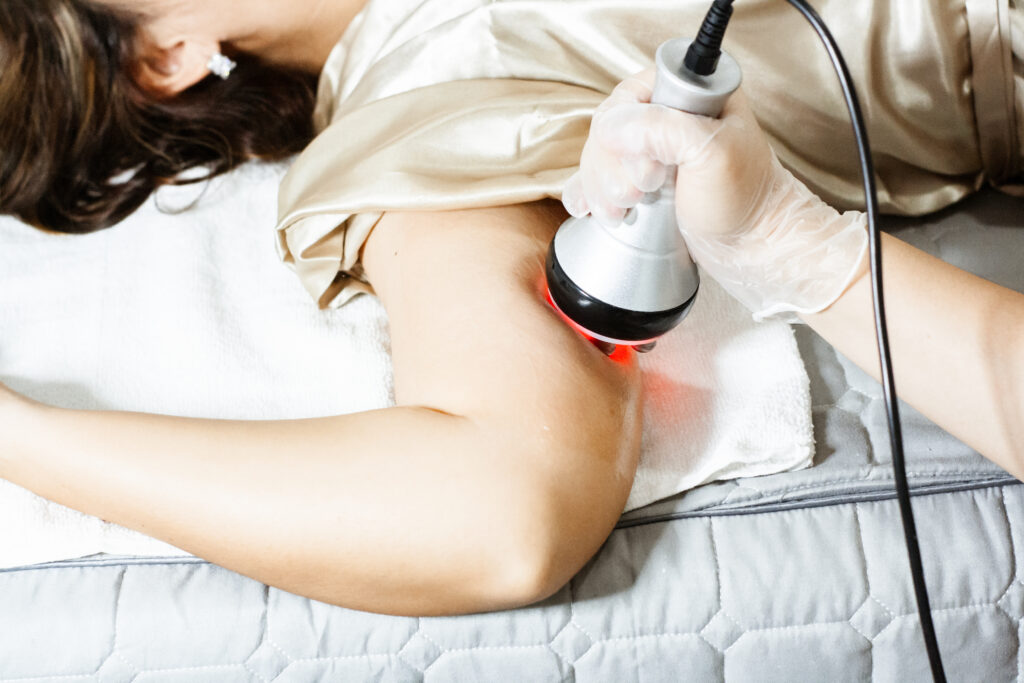 SLIMMING
Yes, you've read it right. Slimming services is part of the aesthetics services that Glam City offers to its clients. They have the equipment for slimming to help you achieve the desired face and body that you have always wanted for yourself. Knowing how we can be very conscious with our body image, Glam City offers these slimming services to provide solutions in boosting your self confidence.
Face (RF) 450
Barbie Arms (RF+Cavitation) 500
Tummy (RF+Cavitation) 750
Back (RF+Cavitation) 750
Leg (RF+Cavitation) 750
Tummy (Laser) 800
Legs (Laser) 800
WARTS REMOVAL
Warts are probably one of the most common reasons why most people visit aesthetics clinics. They wanted it removed. Who would want those warts? Admit it, it can sometimes be annoying. Warts can be obtained due to several factors. Luckily, Unli Warts Removal is one of the services being offered by Glam City at a reasonable price. In some aesthetics clinics, they would usually offer warts removal but a certain price per warts which makes it even more expensive. Glam City makes sure to satisfy their customers by having all your warts removed for just P1,200-1,300.
Face (Unli) 1,200
Neck (Unli) 1,300
Face and Neck (Unli) 2,200
Body 25/pc
Milia Removal 35/pc
Skin Tag Removal 50/pc
OTHER SERVICES
Korean BB Blush 950
Semi-Permanent Make-up 1,200
Bacial w/ Modern Ventosa + Back Scrub 600
EYEBROW/ EYELASHES
Step up your makeover gaming by keeping your eyebrows and eyelashes on fleek. Glam City has services made especially for your eyebrows and eyelashes that would help in highlighting the features of your eyes. Getting Brow Lamination and Eyelash Extensions is probably one of the top beauty trends these days.
Brow Lamination 450
Brow Lamination + Tint 700
Eyelash Lifting 450
Eyelash Lifting + Tint 700
Eyelash Extension 800
AESTHETIC LOUNGE
We are beautiful in our own ways. However, we also tend to be insecure about others for having that perfect glass skin or glowing and youthful face. Achieving the beauty that you have always wanted for yourself is reachable and made possible because Glam City provides solutions for you. You might have tried several skin care products that provide only temporary solutions, but you can skip those for the meantime and try availing these aesthetics services of Glam City for a more long term solution.
Basic Detoxifying Facial 350
Basic Facial w/ Collagen Mask 450
Basic Facial + PDT Mask 600
Signature Facial w/ Collagen Mask + PDT Mask + Cryotheraphy 800
Dermabrasion Peel Skin Revujenation 550
Hydra Facial+ Cryotheraphy + PDT Mask (Glass Skin) 1,899
MICRONEEDLING / STEMCELL
Having acne and aging are all natural. It is all part of growing up. Although it may not be the same for everyone. There are those lucky enough to have no acne and some still look youthful, but sometimes our unhealthy lifestyle also triggers acne and aging. You can always still resort to choosing a more healthy lifestyle and at the same time avail microneedling and stemcell services at Glam City to achieve that flawless skin and youthful glow.
Anti-Acne 1,200
Anti-Aging 1,200
Whitening 1,200
Hydration 1,200
Collagen Production 1,250
SPECIAL MASSAGE SERVICES
If your body screams pain for overworking, massage might just be what you need. It is time to release all the tension in those muscles. You can totally relax by availing the special massage services at Glam City.
Whole Body Combination 350
Head+Back 200
Head+Shoulder 100
Arms 100
Legs 100
HAIR AND MAKE UP PACKAGES
Still don't have your own glam team and worrying where to get your hair and make up done for an upcoming event? Get ready to slay at any event with Glam City! Transform like Cinderella with Glam City's Hair and Make Up All-in Package for only P750. Just book an appointment ahead and let Glam City work its magic.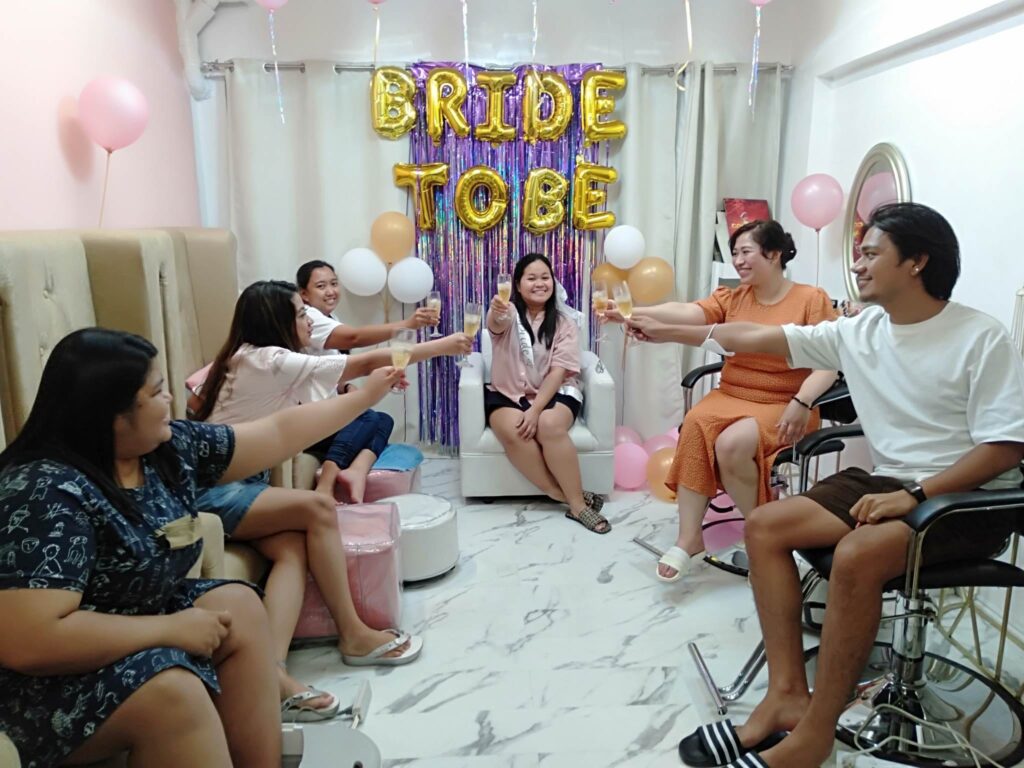 SPA PARTY PACKAGES
Among the unique packages being offered here at Glam City is that they have a Girls Spa Party and Bridal Spa Party Package! This is the first that I know of that offers these kinds of packages here in Naga City. May it be for bridal shower or just an all girls day out for spa treat by the birthday girl, Glam City can cater to these events with the following inclusions:
Bridal Spa Party (6-8 pax for only Php 12,500)
Food & Drinks
Access to Coffee Bar
3 Hours Exclusive Use of Venue
Whole Body Massage
Gel Man & Pedi
Foot Spa
Regular Mani & Pedi
Girl Spa Party (4-5 pax for only Php 6,700)
With Dessert Bar and Drinks
3 Hours Exclusive Use of Venue
Hand Spa
Foot Spa
Regular Mani & Pedi
Foot Spa
Regular Mani & Pedi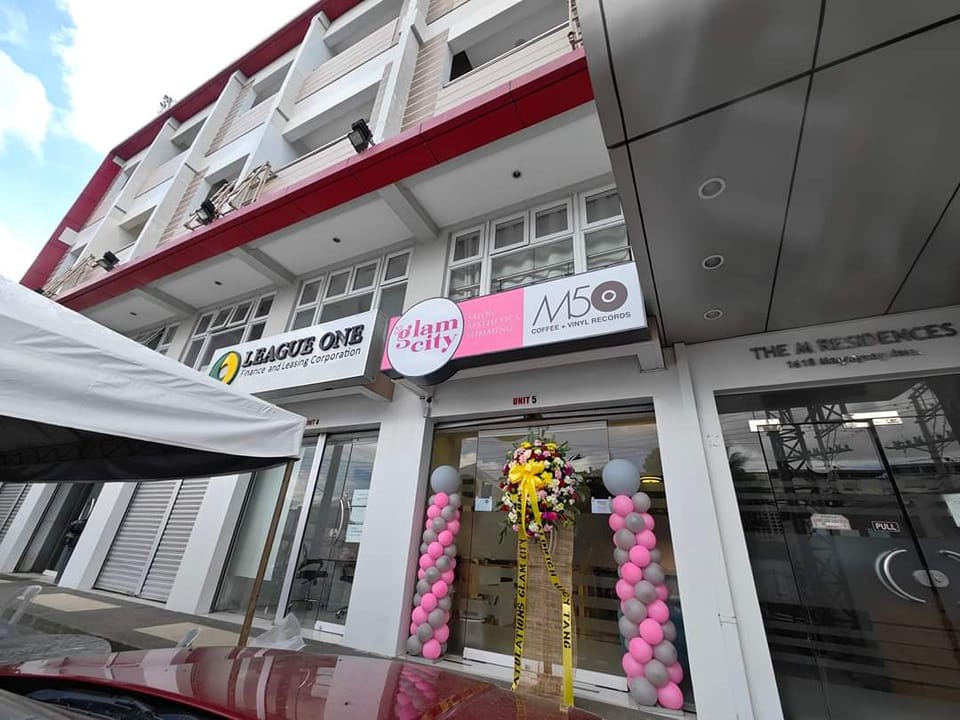 GLAM CITY'S LIMITED TIME PROMOS
Glam City is offering these limited time promos to some of their basic salon and aesthetics services.
50% OFF or more on most services until August 31 only!
Haircolor starts at 500
Haircolor + Treatment 999
Keratin Brazilian Botox ANY LENGTH 999
Rebond ANY LENGTH 999
Haircolor + Rebond ANY LENGTH 1500
Rebond + Brazilian ANY LENGTH 1800
Haircolor + Rebond + Brazilian ANY LENGTH 2500
Eyelash Extension 300
HydraFacial 950
M50 HOBBYIST CAFE
Just down stairs of Glam City is the M50 Hobbyist Café where a wide array collection of vinyl and CDs in different genres of different artists are displayed. They have a cd player and turntable which allows customers to play the CDs and vinyl while enjoying their coffee or tea. The M50 Hobbyist Café not only provides a comfy ambiance for their customers who find solace in music but also to the customers of Glam City who while probably getting their nails done, having a hair treatment, or facial or massage could also enjoy the music they like. It may also be a waiting place for husbands or boyfriends waiting for their wives or girlfriends who are pampering upstairs at Glam City. 
What are you waiting for? Relax and pamper at Glam City now! They are located at 2nd Floor of M Residences Building along Magsaysay Avenue, Naga City. Entrance is at M50 Hobbyist Cafe.