Iced coffee, milk tea, milkshakes, and all these baby drinks that sprung out today! These drinks can be one of the too many addictions of everyone nowadays. But for the people who grew up in the '80s and '90s, nothing beats the good ol' iskrambol (ice scramble) we raved back in the days! And apparently, this classic cold snack is making a comeback. Now, Naguenos can enjoy an upgraded version with Uncle Juan's Iskrambol.
ISKRAMBOL, WHAT?
For those who have no idea of Iskrambol or Ice Scramble, this is one of the classic cold snacks in the Philippines. With its eye-catching color of pink, yellow, sky blue, violet–you name it, any child and even adults would demand to indulge in it!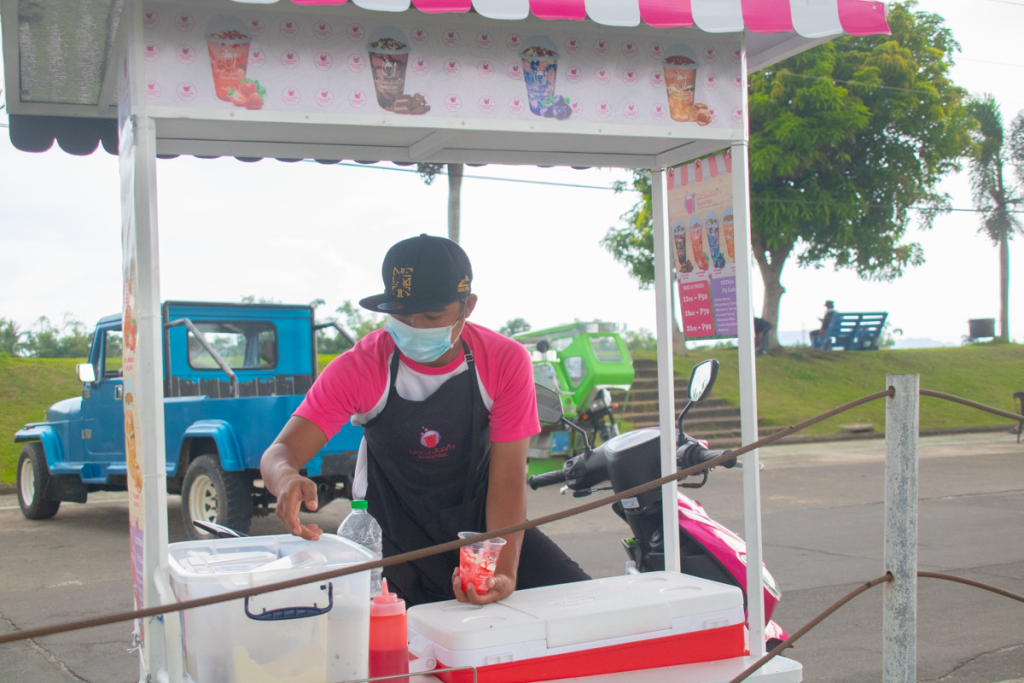 Until this very moment, the origin of this famous dessert remains a mystery. However, every Batang 80s and 90s know that the Manongs in the street with their dependable customized carts are the ones who made this popular!
Iskrambol is usually made of shaved or crushed ice. To add flavor, the syrup is added. To finish the classic drink, it will be drizzled with chocolate syrup, sprinkles, powdered milk or skimmed milk, marshmallows, and more. Being a fan of this dessert myself, I usually ask the Kuyas and Manongs back then to add more skimmed milk because it just makes anything better!
ICE SCRAMBLE 2.0 WITH UNCLE JUAN'S ISKRAMBOL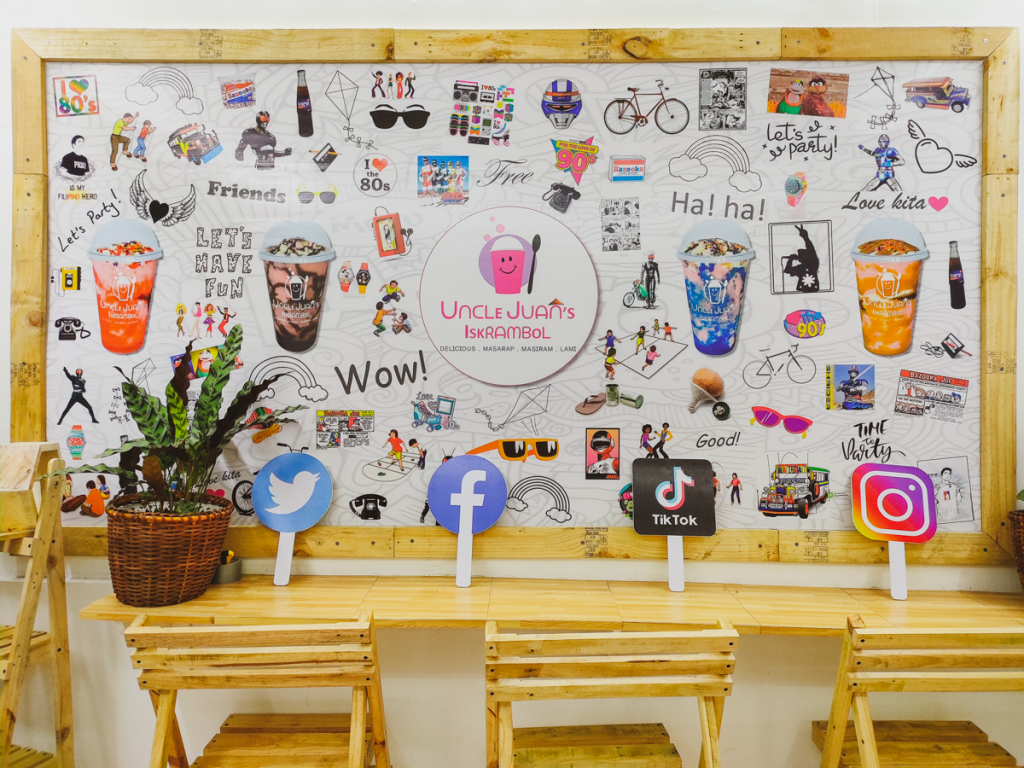 This classic and authentic '80s & '90s drink definitely deserves a comeback! And I was so happy that I came to a new store that made it possible. We found out that Uncle Juan's Iskrambol aims to promote Filipino culture and its values to the community locally & globally. This stance made me more appreciative of the product itself and the owner's vision of protecting and enriching our culture.
What I love about Uncle Juan's Iskrambol is that they gave us a new set of flavors! Yes, we love the classic chocolate syrup! But now, we can enjoy the ISKRAMBOL Version 2.0 in STRAWBERRY, CARAMEL, CHOCOLATE, and BLUEBERRY flavor! A lot of options for different taste preferences!
OUR VERDICT
The little child in me was ecstatic when they served me their version of Iskrambol in Caramel flavor! And I must say, upon devouring the cold and yummy drink, it felt nostalgic. Uncle Juan Iskrambol perfectly captured the classic taste we enjoyed back in the days.
But wait, there's more! Uncle Juan Skrambol improved the taste and brought it to the next level! I enjoyed every bit of marshmallows, sprinkles, and lots of skimmed milk! But what surprised me the most was the thick chocolate disk at the bottom!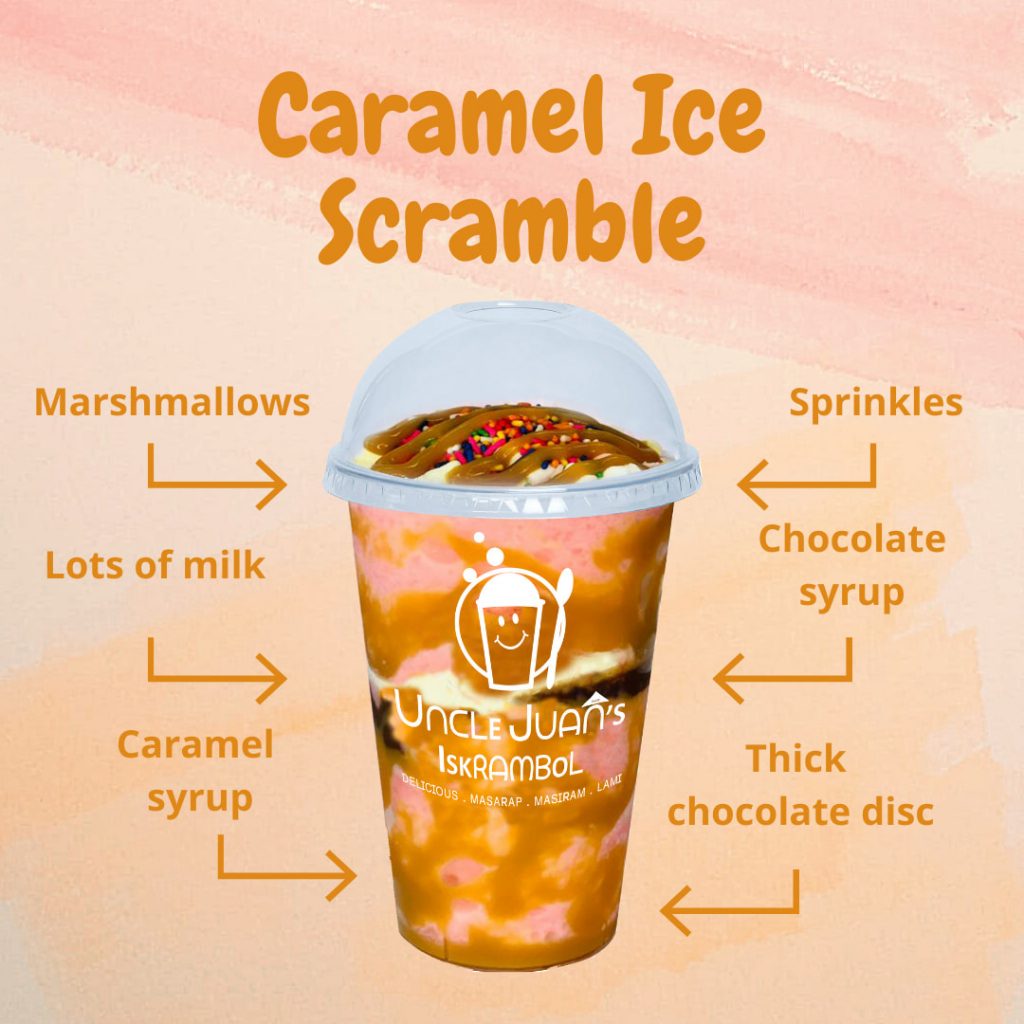 Who would have thought that our classic drink can be upgraded like this? Take note, you can get to taste this fun cold snack for only P50 to P90 ONLY! Definitely a worthy buy!
AND YES, WE ARE READY TO TRY THE OTHER FLAVORS BECAUSE WHY NOT?
Want to try this nostalgic experience? Head now to Uncle Juan's Iskrambol! Their store is located in front of SM Naga City.