Granted, Bob Marlin Restaurant is already a very big brand in Naga City and a restaurant on every tourist's to check out list when they come over to Naga City.  This is not to say though that this big local brand had serious weaknesses when it comes to their online presence.  For one, it's website was not even showing up on the 1st page on Google search on "Bob Marlin".
The Bob Marlin Restaurant Website was our very first local website and search marketing client.  We did a complete overhaul on it's website and optimized its code for better visibility on Google search results.  It is now ranking 1st in the results page for the search "Bob Marlin"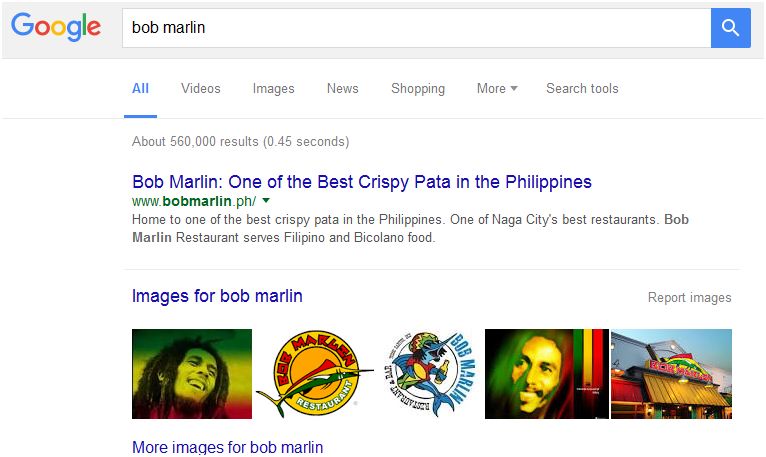 It also ranks #1 and #2 for the search term " Bicolano and Filipino Food Naga City"
and #2 in "Naga City Event Venue" and "Naga City Party Venue"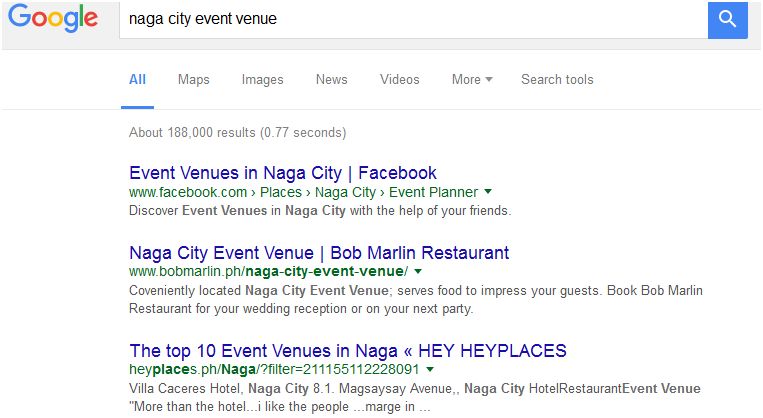 We did not mention the search ranking of Bob Marlin on the search terms "Best Restaurants Naga City" and similar search terms since food bloggers dominate the search result here and Bob Marlin is almost always mentioned in their posts.
Suffice it to say, The Bob Marlin Website has already attracted quite a number of function room bookings because of the added visibility and website features.  Bob Marlin has since then hired us to run online marketing campaigns for them such as for the opening of their branch in Legazpi City as well as general online awareness campaigns for Bob Marlin.